Dania Beach
About Dania Beach:
Celebrated history steeped in rich architecture complete with soft ocean breeze is what best describes Dania Beach. Commonly known as Dania, this is a city located amid Broward County. Did you know that Dania was formerly known as the 'Tomato Capital of the World'? The early immigrants used the thriving tomato farming as a trade. While the immigrants may be long gone, the moniker stayed until the salt water from the sea started impacting the crops. However, that didn't stop Dania from prospering. As the tomato trade came to a sorry end, the antiques trade started picking up. Soon Dania Beach became the 'Antique Capital of the South.' Today you can see more than 100 shops selling antiques of all shapes and sizes to locals and tourists alike.
City's landscape: King tides and hurricanes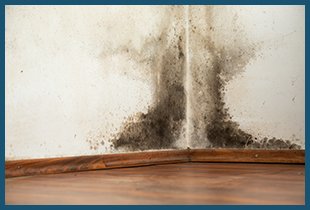 Dania's breathtaking scenery and thriving culture attracts travelers from all over the world, especially the outdoor enthusiasts, who come here seeking water adventures such as boating, fishing, water sports etc. Even though Dania largely depends on tourism as its primary industry, it also has a booming marine industry.
The very sea that brings citizens of Dania Beach cool summer breeze and main source of income can also become a wrathful force of nature sometimes. The rising sea water, especially in the months of October when the moon is orbiting closest to earth, causes most of the coastal South Florida to flush under the high tides. This coupled with offshore currents cooks up the perfect recipe for disaster giving rise to floods and storms, greatly disturbing the lives of the locals.
Salt water floods: Challenges and solutions:
Water in itself is quite destructive, add to it the high salt content and you have damage of an all new level written all over it! It not only accelerates the corrosion, but also encourages mold growth. If you are a Dania local, you would know how precious time is in such events. This is why you need to call Dania Restoration Expert immediately. We are available 24/7 for our customers and always just a phone call away.
Dania Restoration Expert – All-round service in Dania:
The 20+ years that we have served in Dania Beach, we have seen everything from hurricanes to fires. As a result, our trained professionals gained the experience to handle all kinds of damage restoration situations, however big or small. Call us, if:
Water, fire or mold damage:Your property took a beating after a water incident and you notice mold festering on your walls. Trust us, we can fix it.

Leak detection:Hear that annoying sound of water running, but can't put your finger on it? Call the experts! We know how to find it.

Restoration:We do our best to salvage your precious items after a disaster.

Reconstruction:We can rebuild and/or remodel, whatever you want!
Avail our services by dialing 754-206-0820 in the following areas:
33004, 33312