Dania Restoration Expert - Broward County
Home to roughly six million residents, Broward County is undoubtedly the crown jewel of sun-kissed Florida. Although settled centuries ago, the county, as we know it today, came to life after seeing rapid urbanization and industrialization under the leadership of governor Napoleon Bonaparte Broward, in whose honor it has been named. The county is well-known for its marvelous beaches and has redefined the southern Florida landscape. But despite being blessed with a thriving population and a laidback urban charm, it has had its share of hardships over the years.
A disaster-strewn landscape:
Not long after the county reached its zenith in 1925, it was brought to its knees by a violent hurricane which caused economic depression as well as widespread destruction in 1926. A couple of decades later, it was again subject to mass destruction, this time at the hands of the Great South Florida flood in the 40s. And very recently, in 2017 the county buckled under the deadly Hurricane Irma – one of the most destructive natural calamities it has seen in a long time. Life came to a halt in Broward after Irma made landfall and its picturesque streets wore a macabre look with the influx of debris and flood water. Needless to say, Irma served as a grim reminder of Broward's disaster-hit past.
Who'll be there for you?
Natural calamities like hurricanes are rather common in Florida and the worst hit are those who live near the sea. As you may have experienced only recently, such events can throw life out of gear and pose a big threat to your property. Typically, it takes weeks, or even months, for the authorities to restore the place to normalcy and send relief your way. However, you can now fast-track the process and piece your life back together by availing the services of Dania Restoration Expert.
Disaster mitigation, 24/7
It is not uncommon for people who have recently been struck by a disaster to neglect their properties and belongings as saving lives is always more important. However, once the storm weakens and the warning is lifted, the priorities must immediately shift. It does not take long for a house flooded with water to go from damaged to completely wrecked. In fact, flood water could get entrapped in areas beyond your reach and slowly eat into your property. And this is where the damage restoration experts at Dania Restoration Expert can come to your rescue. We are Broward County's most trusted restoration specialists and have helped countless customers overcome the destruction caused by natural calamities within days.
What we do?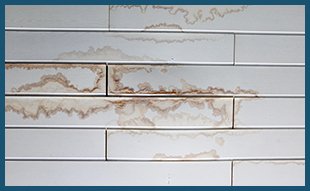 Fire damage restoration services
Detection of water leaks using advanced equipment
24x7 availability during natural disasters
Complete soot removal
Flood damage restoration
Mold remediation services
Dehumidification and moisture removal services
Deodorization and sanitization
Remodeling
Smooth processing of insurance claims
Restoration of damaged materials
Disposal of damaged items
We provide all this and a lot more in the following cities:
Dania, FL, Coconut Creek, FL, Coral Springs, FL, Deerfield Beach, FL, Fort Lauderdale, FL, Hallandale Beach, FL, Hollywood, FL, Margate, FL, Pembroke Pines, FL, Plantation, FL, Pompano Beach, FL
Are you a resident of Broward County and need a damage restoration expert? Call Dania Restoration Expert for help at any odd hour of the day and our experts will rush to your aid. Reach out to us at 754-206-0820.