About Dania Restoration Expert - Dania, FL
Over the years, we at Dania Restoration Expert have built an exceptional reputation by providing best-in-class damage restoration services to clients in Dania, FL area. Our foundation was forged with the vision of delivering quality-oriented services on time and at affordable prices. Today, we've seized that vision and made it a reality, continuing the tradition by rendering exemplary services to the community. Backed by a strong team of technicians whose dedication and work ethics worked marvels at propelling us to the heights of success, we've now become the number one choice of both residential and commercial clients who turn to us for damage mitigation and restoration. Whether it's a simple mold attack or extensive property flooding, we've become a name that's trusted by hundreds – and our number 754-206-0820 the first port of call for many.
The past, the present, the future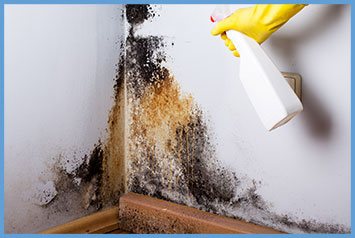 When we first started out, it was with huge ambitions but a small team. Today, we've grown into one of the biggest names in the industry, renowned for our 24/7 availability, world-class quality, unwavering integrity and transparent pricing. While we grew in numbers, we also grew in terms of the knowledge, skill, and the infrastructure we harbored, continually evolving to get better and better. As we move towards our 25-year milestone, we continue to expand our operations in Dania, FL area, adding to our team, investing in cutting-edge equipment and extending our clientele at a rapid rate. Despite the staggering success we've earned, we won't back down or step down the pace, because to us, there's always room for improvement and we'll never stop trying until we become better than the best.
Choose us for:
We're no rookies when it comes to damage mitigation and restoration having been in the arena for over two decades. Time has molded us into better, faster and more efficient workers, earning us an exceptional distinction in the community.
Despite surpassing over 20 years in the industry, Dania Restoration Expert never undermines the value of education and continue to train and educate our employees with refreshed knowledge, thus becoming the advocates of setting new benchmarks in the industry.
The tools and equipment we've invested in reflect our forward-thinking and encapsulate the essence of our business. We don't believe in sticking to the conventional when there's something better out there, and invest in cutting-edge technology, high-end pumps, blowers, vacuums and more.
As a company, we have seeded and nurtured a culture of putting our customers ahead of everything, which means that everything we do; we do to achieve maximum levels of customer satisfaction. That's exactly what has pushed us forward to become the market leaders in the industry,
Where others may overcharge you, suggest unnecessary repairs or levy add-on fees for emergency remediation, we don't! Our pricing is the lowest in the industry, and we also work in conjunction with your insurance company to recover claims.
Fire, water or mold damage, trust us – we've got the solution you need. Call 754-206-0820!